Venetian Blinds - Aluminium
Suncoast Home Accessories Aluminium Venetian Blinds are a contemporary look suited to modern or traditional architecture. Versatile, practical and good looking, you can transform any home or office with our large range of decorator colours.
Venetian Blinds are one of the most functional blinds, giving you complete control of the mood in any space. A simple twist of the control wand, and you can adjust the view from total privacy to subtle changes of light and shade. The blinds can also be easily raised to lock into any position.
High quality painted aluminium Venetians also offer the advantage of being water resistant. The result is a versatile Venetian Blind, which is equally suitable for use in wet areas and living areas.
Features & Benefits
Steel headrail: The colour coordinated steel headrail is painted both inside and outside to protect the metal surface from corrosion.
Aluminium slats in a variety of colours: Choose from a large range of colours and effects.
Cords & ladderbraids: Our Venetian Blind cords and ladders are made of strong, braided polyester which is colour coordinated to the selected colour, giving you a harmonious look.
3 Blade Sizes 16mm, 25mm & 50mm.
Tilter and components: You will find the tilter to be smooth and easy to use. The pull cord has a breakaway tassel for child safety.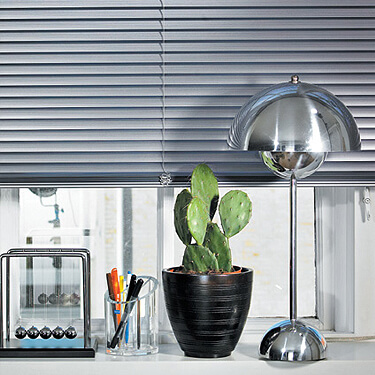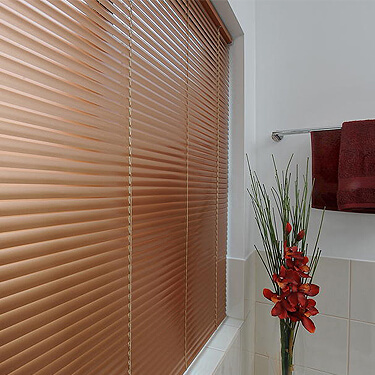 BLINDS, SECURITY SCREENS, AWNINGS & SHUTTERS